Corporate Social Responsibility
Our path of responsibility affects every aspect of our company and every stage of our supply chain – from supporting sustainable farming practices and performing rigorous quality controls to promoting healthy and active lifestyles.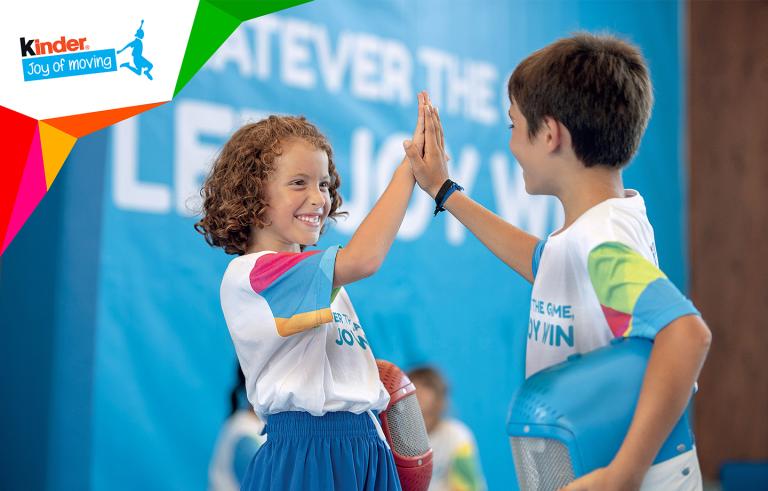 Kinder Joy of moving
Kinder Joy of moving is our international Social Responsibility project that has inspired 2.6 million children and their families in 33 countries around the world to get active in an engaging and joyful way. At the heart of the project is the strong belief that a positive attitude towards movement will make today's children, better adults tomorrow. The initiatives of this project are inspired by Joy of moving, an innovative educational method, the result of decades of research and experience of movement experts. The methodology, born from the concept of play, is designed for families, teachers, educators and coaches. Created on the basis of scientific evidence, it places the child at the center and enables him to improve his motor, cognitive, emotional and social skills while having fun, favoring the achievement of autonomy. Kinder Joy of moving organizes and supports sports education programs, sports events dedicated to children, student championships; organizes multidisciplinary campuses to bring children closer to sport, cooperates with athletes and former champions and supports research projects focused on the benefits of an active life. The project operates around the world with high profile, qualified and expert partners, including Institutions, Ministries, Universities, Olympic Committees, 131 Sporting Federations and Associations, and the ISF (International School Sport Federation). There's so much more to just this. Kinder Joy of moving is collaborating with partners whose important impact is vital, as they represent the very heart of the educational function: families. A platform offering fun and scientifically recognised physical activity games has been created just for them, to foster an active life for children at home and during playtime. Playful physical activities carried out within a warm family environment are key! It's the best way to grow up active in mind and body.

Discover more on kinderjoyofmoving.com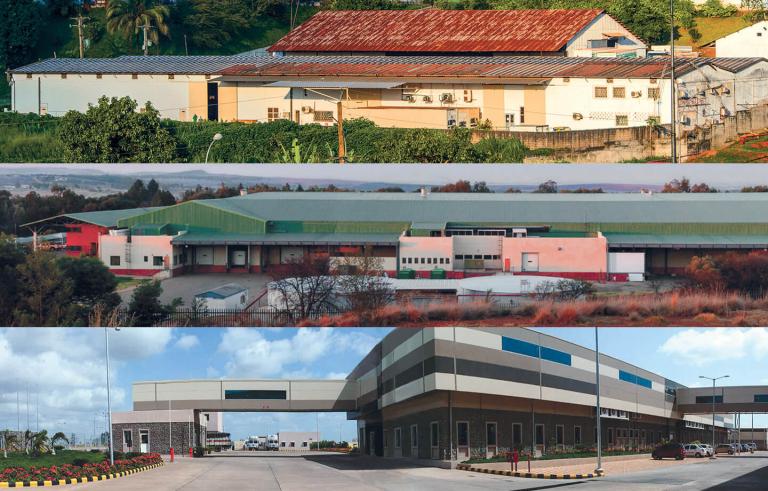 The Michele Ferrero Entrepreneurial Project
Inspired by a socially committed entrepreneurial spirit, the Michele Ferrero Entrepreneurial Project aims to achieve positive financial results while paying attention, at the same time, to people's needs in the communities where it operates. Its first objective is to create new job opportunities through the establishment of industrial plants in the less favourable areas of emerging countries. It also seeks to safeguard the health, educational and social development of children and young adults, in the areas where its plants are based, by committing to implement social and humanitarian initiatives, independently of succeeding – or not – in obtaining positive financial results. The Michele Ferrero Entrepreneurial Project launched its activities in Cameroon (Yaoundé) in 2005, in South Africa (Walkerville/Midvaal, Gauteng) in 2006 and in India (Baramati/Pune, Maharashtra) in 2007.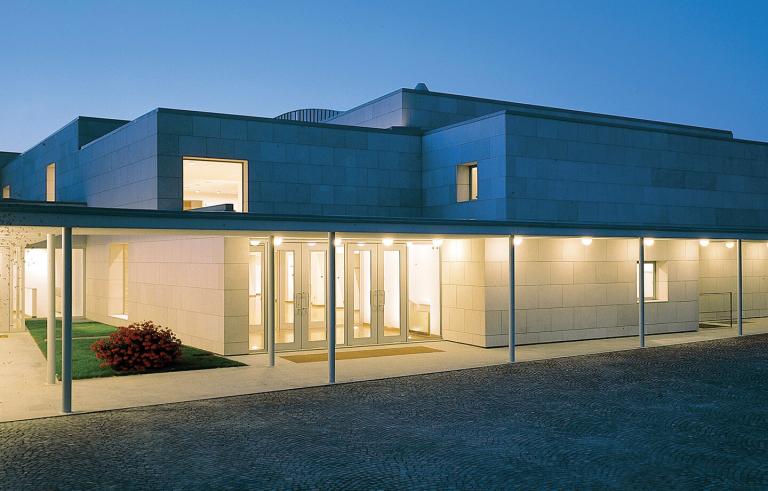 The Ferrero Foundation
Established in 1983 as a Social Enterprise by Michele Ferrero, the Ferrero Foundation is an expression of the Group's respect and gratitude towards the people who have contributed to its development and shared its values. The Foundation welcomes retired Ferrero employees, and over time has grown and extended its scope of action to become a veritable education centre and cultural point of reference.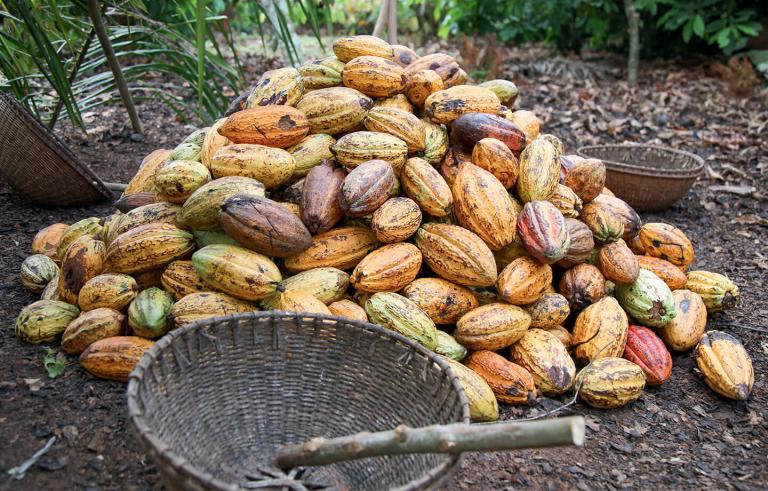 F-ACTS
Ferrero works with a vision of "sharing values to create value" and has always preferred to establish direct, long-term commercial relationships based on dialogue and transparency with the producers and suppliers of its raw materials. Our programme, "Ferrero – Agricultural Commitment To Sustainability" (F-ACTS), embodies the Group's commitment to sustainable raw material sourcing and improving conditions in the rural areas and communities where we source these materials.